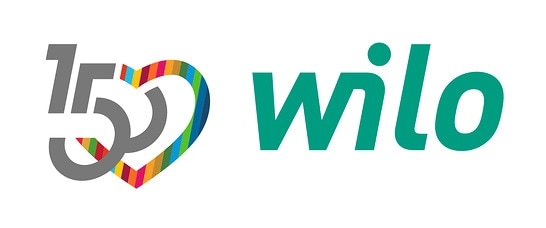 Wilo SDG Action Days from 19 to 27 September 2022
In the anniversary year of 2022, there is more to celebrate than just a round number: With the goal of affirming the need for sustainable action and inspired by the Global Goals Week of the United Nations, Wilo declares the SDG Action Days!
As a responsible climate-protection pioneer, the Wilo Group contributes to achieving the 17 sustainability development goals (SDG) of the United Nations every day at all its locations worldwide. Wilo considers seven of them particularly relevant.
Wilo SDG Action Days: 7 SDGs – 7 Events – 7 (Wilo-)locations
During these seven days, seven company locations will carry out an online event each to discuss a Wilo SDG which each of them have committed to. Local partners, global networks and the entire Wilo world are invited. They will discuss ideas and transformative solutions to tackle global challenges sustainably.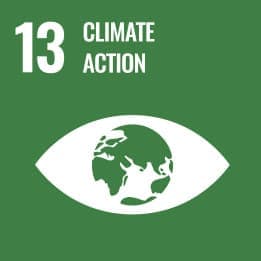 The planet is burning – what's going on with our climate?
Monday, 19.09.2022, France
The SDG "Climate action goals" deal with the prevention and reduction of greenhouse gas emissions as well as taking measures to combat climate change. Global warming is set to reach 1.5 degrees by 2030 – ten years earlier than previously predicted.
Climate action is in Wilo's DNA. On the first SDG Action Day, Wilo France is set to discuss measures paving the way for a climate-neutral future with partners from business and civil society.
Wilo France will also offer insights into 60 years of the Laval production site and the comprehensive energy and resource efficiency measures that have already been taken there.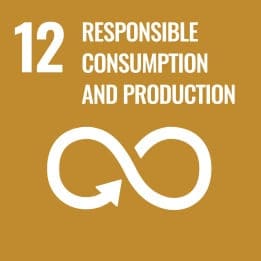 Our planet can only take so much!
Tuesday, 20.09.2022, Turkey
With the global population consuming more resources than the planet can withstand, the transition to working and living in a a sustainable way is absolutely necessary. This means changing our consumer habits and production techniques.
Wilo Turkey celebrates its 30th anniversary this year and will spotlight water management sustainability concepts for protecting water resources on its SDG Action Day. These include efficient access to clean drinking water in private households and water reuse in industry and agriculture.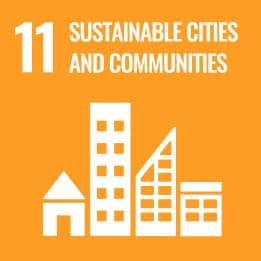 The battle for our climate will be won in cities.
Wednesday, 21.09.2022, Middle East & North Africa (MENA)
By 2050, 80 percent of the world's population is expected to live in cities. The potential of cities for sustainable development is enormous as growing cities consume a large proportion of the available energy and water supply, putting a strain on the environment.
Smart digital city concepts are emerging around the world to tackle these challenges while, at the same time, making the metropolises of the future places worth living. What do they look like today? Find out at the SDG Action Day of the MENA region, where Wilo is continually extending its presence. Plans for the near future include a regional headquarters in Saudi-Arabia and expanding production in Dubai.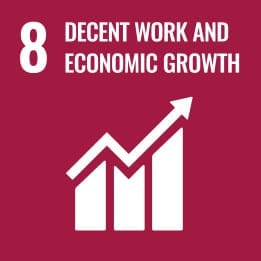 Sustainable growth, local strength.
Thursday, 22.09.2022, Kenya
SDG 8, "Decent work and economic growth", covers the creation of a futureproofed economy as a guarantee of societal wealth all human beings can share in.
How can we achieve economic growth that doesn't jeopardise respect for human dignity and quality of life of current and future generations? Wilo Kenya is set to address this question on the fourth SDG Action Day – with events such as a podium discussion on the importance of local approaches and models for a sustainable future. The Wilo platform in Kenya serves markets all over East Africa and is celebrating its fifth anniversary.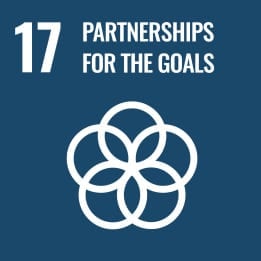 Global solidarity for climate protection.
Friday, 23.09.2022, Kazakhstan
The 17th development goal is the basic condition for achieving all other SDGs: a shift towards sustainable development can only be achieved through international partnership.
The SDG Action Day in Kazakhstan will examine business's responsibility for environmental catastrophes. A place where the effects of man-made climate change are immediately visible is Kazakhstan's Lake Aral: once a vibrant ecosystem, the past 60 years have seen the lake almost completely dry up. Combating the irreversible drying process requires strong, sustainable partnerships between politics, business and civil society.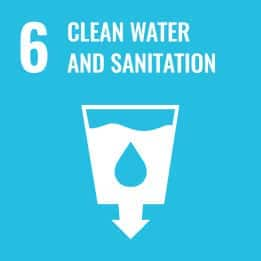 Water supply is increasingly precarious.
Monday, 26.09.2022, Latin America
Contaminated drinking water and inadequate sewage disposal are the cause of 80 percent of all diseases in developing countries. Even today, 2.2 billion people worldwide lack access to clean drinking water. More than half of the world's population has to get by without latrines and without any kind of sewage supply.
Safe water and sanitation is a human right and a fundamental requirement for sustainable development worldwide. At the SDG Action Day Latin America, Wilo will discuss this challenge with partners and present solutions for the supply and preparation of potable water. Wilo has been present in Latin America since 1997 and is celebrating its 25th anniversary this year.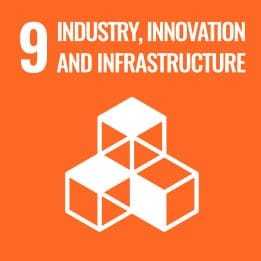 No sustainable future without industry.
Tuesday, 27.09.2022, USA
Sustainable economic growth, sustainable production, sustainable cities and sustainable education and health systems are not possible without smart innovations, modern infrastructure and robust industry.
Industry, innovation and infrastructures – the ninth sustainability goal goes hand and hand with the newest Wilo production site in Cedarburg. The SDG Action Days USA will examine how investments in these areas contribute to efficiency, productivity and competitiveness as well as sustainability goals and workplace appeal.