25 years of Wilo in Latin America
This year, the Wilo Group is not only celebrating its 150th anniversary, but also its 25-year presence in Latin America. At a festive ceremony with more than 150 guests from politics and industry, WiloLATAM celebrated its entry into the South American continent with the anniversary of the opening of its subsidiary in Argentina.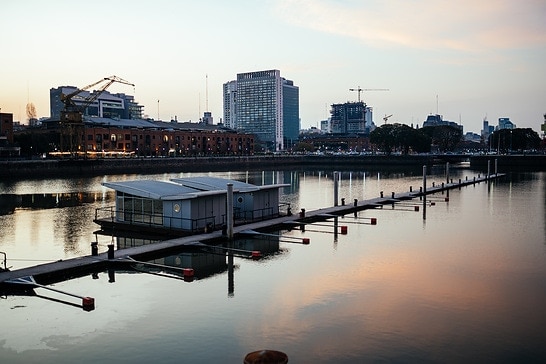 "Latin America has become one of the central focuses of the Wilo Group in recent years. As part of the Wilo Group's region-for-region approach, we have made important investments in Argentina, Brazil, and Chile to increase the degree of our vertical integration and regionalise our supply chains. In the future, we will attend our local customer needs with products manufactured in Latin America and the US," said Svenja Ahlburg, Group Director Latin America & Managing Director Wilo Mexico, in her opening speech.
Among the invited guests we welcomed the Deputy Ambassador of the Federal Republic of Germany to Argentina, Mr. Peter Neven. One of the things he emphasised in his speech was the importance of Latin America for the German economy and the future strategic importance of the region as a European energy partner.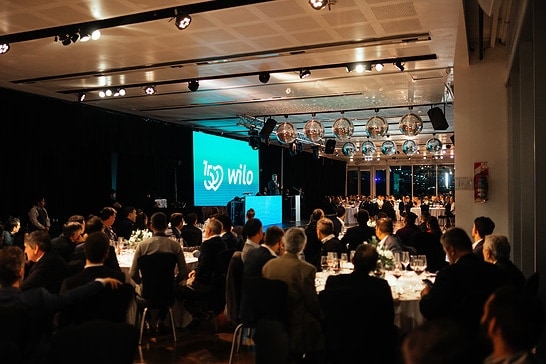 "National policies to improve basic sanitation and investments in energy-efficient buildings in almost all Latin American countries also offer enormous growth potential for Wilo," said Gustavo Morvillo, Managing Director of the Wilo Argentina platform in his address.
Customers and partners from Argentina, but also from Peru, Paraguay, Chile, Uruguay, and Bolivia came together for this important event to celebrate the successful cooperation and, in particular, the common promising future. After local culinary delicacies, music and a dancing show from Latin America, the guests ended the festive ceremony looking forward to the next 25 years of Wilo in Latin America!