Domestic hot water and swimming pool technology
In 1968, Wilo introduced a refined version of the heating circulators for use in domestic hot water systems and also established an entirely new department for swimming pool technology.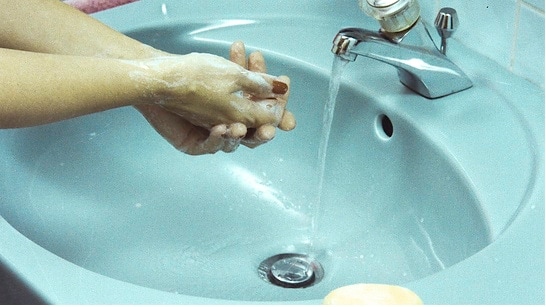 Using the heating circulator as a basis, Wilo designed a glandless pump for domestic hot water supply. This circulator is responsible for transporting the hot water to the extraction point such as the shower, washbasin or sink. In order for the pump to generate a benefit here, it is necessary to build what is known as a circulation system for the domestic hot water. Similar to the heating system, this is a pipe ring that must be routed as closely as possible past the extraction points. The pump then circulates the (hot) drinking water stored in a reservoir in this circuit to ensure that hot water is available as closely – and therefore as quickly – as possible to the extraction points. This reduces water consumption while increasing comfort at the same time.
The pH-value of the water is an important parameter when it comes to selecting the piping and pump parts that come into contact with the water. Insufficient water hardness leads to corrosion in metallic conduit pipes and the mechanical components of the pump. Very hard water can cause lime scale in the pump's storage system and cause a blockage. The pH-value of drinking water lies in the neutral to slightly alkaline range between 7.0 and 8.5 pH. The developers at Wilo therefore had the task of finding optimum materials for this pH value in order to prevent the above types of damage.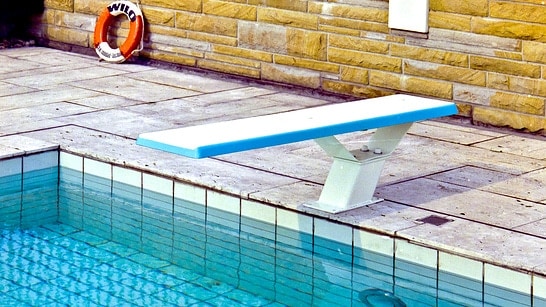 Also in 1968, Wilo once again reacted with foresight to an emerging trend. Many affluent Germans now wanted to build a swimming pool for their newly constructed homes. With Wilo Swimming Pool Technology, the company established a new department that was adjusted to the people's needs. This department produced and sold high-performance filter systems for public and private swimming pools as well as accessories such as heaters, pool equipment, valves and water treatment products until 1996. Wilo insisted on continuing to work on innovative technology and developed a self-priming, low-noise swimming pool filter pump with a glandless motor in 1988. The novel unit featured a plastic pump housing with an integrated filter.