Hi, my name is Lisa.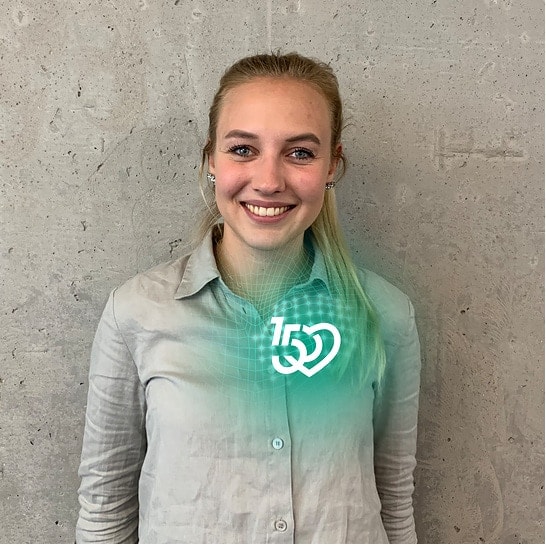 I have been working at the Wilo headquarter in Dortmund since one year and support the local Project "Glück Auf, Dortmund".
I like to start my day with a cup of coffee, say hello to my colleagues, look at my scheduler and structure the day. Due to the pandemic, contact with my colleagues mainly via digital meetings. But if we have meetings in the office, Wilo offers the opportunity to be tested for COVID-19 on site.
My wishes for the next 150 years of Wilo: a continuing high level of success, further innovations, safety in times of crisis.
I am proud to be part of the Wilo family and that I can take the responsibility of projects. The open and modern corporate culture enables me to balance study, job and free time.
My Wilo heart beats especially for the new smart factory and the skywalk. From up here, you have the opportunity to experience the production at first hand. You can also examine the pumps directly.
For me, Wilo means: constant new ideas and no day is like the other!