Hello, everyone! I'm Guo Caiyu.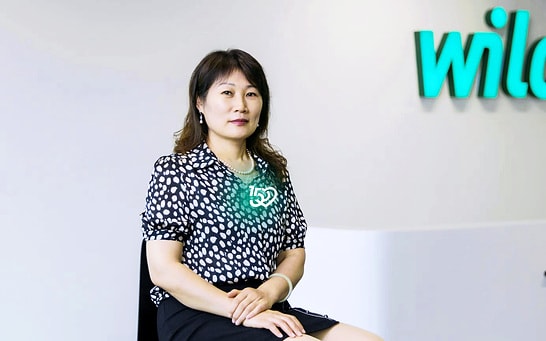 I'm from Building Service Commercial Sales of Wilo China. I live in Beijing. I drive to work every day and it takes about 40 minutes each way. In a big city like Beijing, my commute time is relatively short. I don't have to waste too much time on the road, which is good for me. As the capital of China, Beijing not only has a long history and culture, but also has beautiful natural scenery that varies from season to season. So on weekends, if I have time, I invite a few friends to the suburbs of Beijing to climb mountains, enjoy the scenery, and taste delicious food.
Traveling to visit dealers and partners is an important part of my job. Listening to the voice of the end users is very necessary. Through our efforts in the District Heating industry for more than ten years, Wilo is now one of the most popular water pump brands for users in the District Heating industry. As a salesperson, we need to inform our customers of our supply information as soon as possible, so that they can understand our delivery date and avoid the risk of delayed delivery to the greatest extent. And we can also know the customer's business status in the first time. I've been working in Wilo for 18 years now. I love the free atmosphere here. I love the united, cooperative, inclusive and efficient working environment here. As a salesperson, I inevitably encounter various difficulties. But every time I come to the company and see the hard-working colleagues, I immediately feel full of confidence.
My confidence also comes from our positive attitude of continuous improvement and innovation. For example, more than ten years ago, the delivery time of commonly used products in the District Heating industry was 4 months, but in recent years, during the peak delivery season, our delivery time is 4 days. This is the result of the joint efforts and continuous improvement of our colleagues from multiple departments. I take my physical and mental health very seriously. After a busy day at work, I often do some aerobic exercise to get relaxed and relieve fatigue. It allows me to recover quickly.
I love Wilo. In the future, I'm willing to use my years of work experience to make more contributions to Wilo's duo-carbon business in China.
Thank you.