Wilo China Family Day & 150th anniversary celebration​
Beijing, 10.09.2022
On 10 September, as the annual key activity of Wilo Labor Union, Wilo China Family Day was held in Beijing. More than 800 employees and their families gathered together! Oliver Hermes, President & CEO of the Wilo Group, and Lyman Tu, Managing Director of Wilo China, sent their best wishes to Wilo China Family Day activities across the ocean in the form of videos.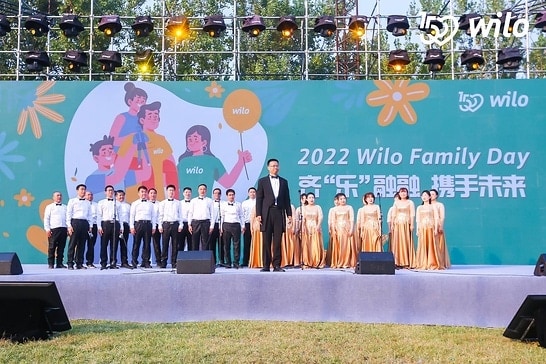 This year's Family Day coincides with the 150th anniversary of the establishment of Wilo Group, and it is also a traditional Chinese festival, the Mid Autumn Festival. This is a special moment for Wilo family! On this very special day, the trade union has arranged a colourful series of activities for everyone. There are not only passionate football matches, but also German style food and wine. Greetings across the oceans were not the only thing to be heard, but also warm and graceful choir performances!
As a trump card for strengthening the brand awareness of Wilo, Wilo and the Dortmund football team BVB jointly organised the "Wilo Cup" football games, which has aroused warm reactions among Wilo's Chinese partners and industry stakeholders. Benjamin Wahl, President of Greater China of Borussia Dortmund BVB, also attended the event in person and delivered an opening speech for the final game. Benjamin said, "Because of our love for football, let's get together in Beijing. The two giants from Dortmund, Wilo and BVB, work together to promote Sino-German exchanges through the football culture. We look forward to the championship team going to Germany, experiencing the football culture in person! Finally, I wish Wilo a happy 150th birthday!"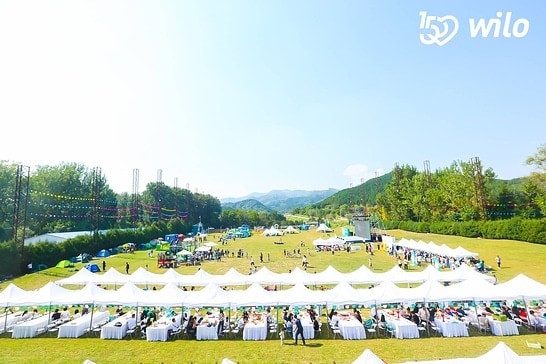 As another blockbuster programme of Wilo China, the "Wilo Voice Choir" also appeared on the stage of Family Day. They performed the classic song "Heal the World" from Michael Jackson and called for world peace.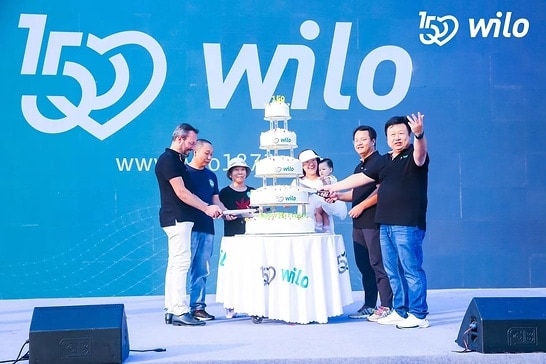 The final part of the activity was the 150th anniversary celebration ceremony of the Wilo Group, which everyone most expected. The huge, five-tier birthday cake was fragrant, delighting all the staff and their families and especially the children. After the ceremony, the "German Food Street" officially opened! At the same time, talent performances enthusiastically signed up by Wilo employees and their families came on the stage one after another, winning continuous applause!