WILO SE plant Hof, celebrated the 150th anniversary of the Wilo Group

Hof, 17. September 2022
Around 1,600 employees, relatives, friends and invited guests celebrated a big family party on the grounds of the Hof site to mark the 150th anniversary of the Wilo Group. The guests including Thorsten Glauber, Bavarian State Minister for the Environment and Consumer Protection, Eva Döhla, Mayor of the City of Hof, and Dr. Oliver Bär, Chief Administrative Officer of the district Hof, gave welcoming speeches.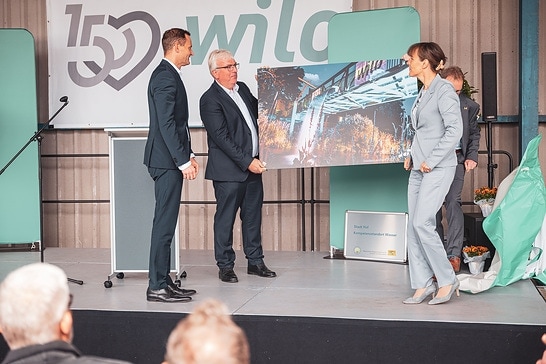 Dr. Patrick Niehr, Chief Change Officer (CCO) and member of the Executive Board, and Thomas Lang, Group Vice President of the Wilo Group, opened the family party in the late morning.
All of the guests of honour emphasized that with its sustainability goals and products the Wilo Group contributes significantly to the megatopic of our time "water" at regional, national and international level. They were very impressed by the factory tour, where they were able to see the products manufactured at the Hof site at close range. Eva Döhla presented a picture of the "Wilo Bridge", where a three-meter waterfall was created at this year's Saaleauenfest with the help of a Wilo pump. Since 2011, Wilo has been a partner of the Saaleauenfest in Hof with a wide variety of activities.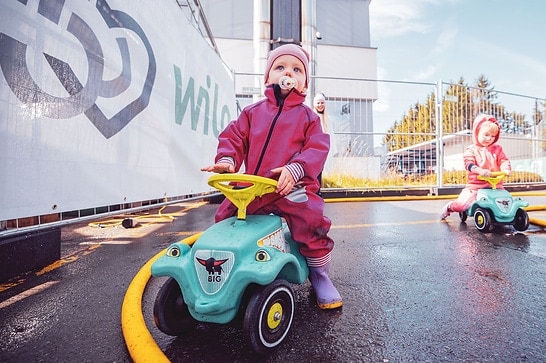 The guests took the opportunity to get to know the workplaces of their relatives during the plant tours. The presentations on the topics "150 years of Wilo - areas of activity yesterday and today" and "Sustainable solutions for a greener future" were also followed with great interest.
The diverse event program offered something for everyone. The little guests had fun with two bouncy castles, human soccer, bobby car races and many other activities; some even tried out their climbing skills on the sky ladder. Face painting for children was also very popular.
Fire extinguishing could be practiced live at the booth of the fire department of the city of Hof. The THW (Technical Relief Organization) inspired with the demonstration of a Wilo pump in action.
Funny souvenir pictures could be taken in the photo box.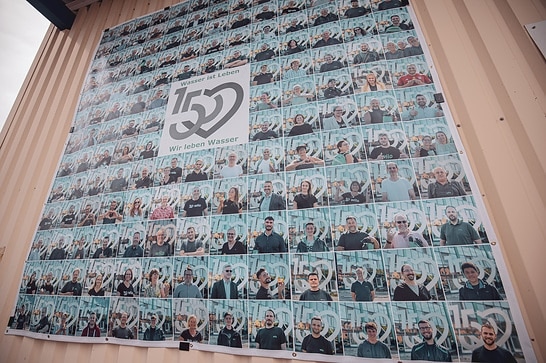 The employees of IGB (Initiative for company health) provided information about health offers promoted by Wilo. Guests were able to test their fitness on balance boards.
Numerous food and drink stations offered sweet and savoury food.
The welcome cocktail in Wilo green was also very popular.
The huge photo collage on which the employees of the Hof site congratulated to the anniversary was one of the main attractions.
Special thanks go to all the helpers in the OrgaTeam and especially to the Hof trainees. The 4 x 4.5 m sheet metal sculpture, which stands in the gravel bed in front of the administration building in Hof, is the result of weeks of work by the highly motivated young professionals at the Wilo site in Hof.