30th Anniversary of Wilo Turkey!
Istanbul, 15 May 2022
Wilo Turkey celebrated its 30th anniversary with a magnificent gala dinner at Esma Sultan Mansion with the participation of stakeholders, solution partners and leading names of the industry. Wilo Group Senior Vice President Jens Dallendoerfer reached the participants with a video message at the gala dinner where the opening speech was made by Wilo Turkey General Manager Altuğ Arkaya. Approximately 400 guests, including German Consul General Johannes Regenbrecht and President of the German Foreign Trade Chamber Dr. By Markus C. Slevogt, Wilo Group Senior Vice President, OEM Michael Ranft and Wilo Group Senior Vice President, Group Controlling Peter Holtman as well as Group Vice President, OEM Vincent Fleurier attended the night.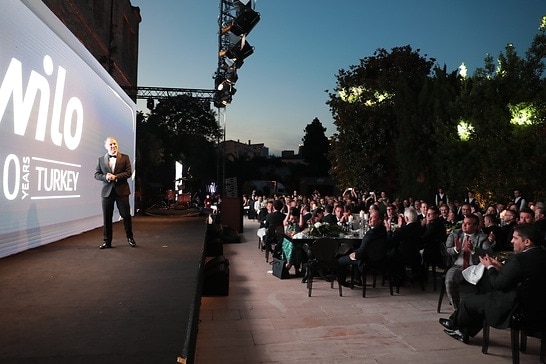 In the night where dealers, suppliers, key customers of the construction and mechanical sector in Turkey and the press members were hosted, Group Vice President and Wilo Turkey General Manager Altuğ Arkaya said: "Wilo has become a visible champion from being a hidden champion in the long and successful process it has gone through since the day it was founded. Our Wilo Turkey adventure, which started 30 years ago, on 23 March 1992, in Erenköy, Istanbul with 10-15 people on a 300m2 area, continued with a steady growth with each passing day. We continue our journey, which started with a small team, with a large family of approximately 1000 people across Turkey, together with our team, authorised dealers and services working under our head office established on an area of 9,000 m2 today. However, we feel and see that this will not be enough for us in the near future and that we need to accelerate our growth plans. It is a pleasant coincidence that while we are celebrating our 30th anniversary in Turkey this year, we have also 150th anniversary in the world.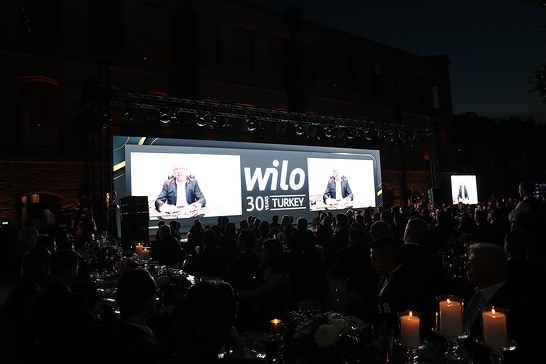 Stating that Turkey is one of the most important countries affiliated to the Wilo Group. Wilo Group Senior Vice President Jens Dallendoerfer said: "Turkey always plays an important role due to its geographical location and we want to take advantage of it. Thus, we will continue the success story of Wilo, which has great potential, both in Turkey and in the world. I would like to thank all our friends who have accompanied us on this journey for 30 years and worked with us to build the future today.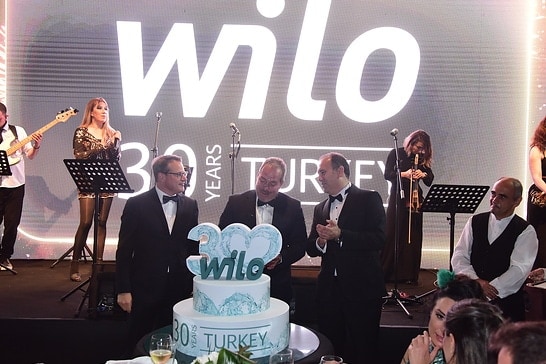 After the speeches and congratulations of AHK Turkey President, Dr. Markus C. Slevogt and Johannes Regenbrecht, the Consul General of the Federal Republic of Germany in Istanbul celebrating the 30th anniversary of Wilo in Turkey, the gala dinner started. At the end of the night, where the guests had an unforgettable night with a musical feast and dance performances accompanied by the Bosphorus view, the 30th anniversary cake was cut by Senior Vice President Michael Ranft and Senior Vice President Group Controlling Peter Holtman and Grup Vice President and Wilo Turkey General Manager Altuğ Arkaya.